The Stages of the Creative Process
Introduction to the creative process
The creative process refers to the complex sequence of thoughts, actions, skills, and techniques that ultimately lead to novel, meaningful outcomes that influence society. Whether crafting iconic paintings, composing soaring symphonies, or inventing world-changing technologies, all innovation begins with unrolling the elaborate creative process. This process allows the human imagination to be translated into tangible products and contributions. Understanding the psychological and tactical stages involved in creativity provides crucial framework for nurturing impactful new ideas into fruition across all disciplines. Examining how master painters, musical prodigies, pioneering scientists, and other creative luminaries translated inspiration into original masterpieces offers insights into optimizing one's innovative potential through a deliberate focus on progressing through the phases of preparation, incubation, illumination, development and completion inherent in the creative process. With proper understanding and application of creativity's key stages, established artists and everyday innovators can learn to more reliably produce extraordinary works that add meaning and beauty to civilization. The intricacies of the creative process reflect the awe-inspiring power of human imagination.
The four stages of the creative process
While creativity is a complex, nuanced phenomenon involving intuition, skill, and deliberate practice, many conceptual models aimed at demystifying innovation identify four key stages or phases forming the creative process framework. These stages include preparation, incubation, illumination, and verification. Understanding how these stages build on one another provides crucial insights into how to progress ideas from initial sparks into fully realized innovations consistently.
The preparation stage involves gathering all the relevant raw materials, information, influences, and inputs related to the problem, concept, or vision being addressed. Thorough preparation provides the various threads the mind will interweave and transform during the creative process.
Preparation stage
The first stage, often termed "preparation," is the critical foundation for the creative process. It entails exhausting all pertinent information, data, and knowledge associated with the problem or idea under consideration. During this phase, individuals engage in various activities, such as in-depth research, learning from diverse sources, and deliberately seeking fresh viewpoints.
Preparation is akin to amassing the raw materials necessary for creative thinking. Just like a painter meticulously selects their palette of colors or a writer gathers many experiences and ideas, strong preparation equips individuals with the tools and insights essential for generating breakthroughs. It is the point at which familiarity with the problem is deepened, and the groundwork for innovative thinking is solidified, setting the stage for subsequent phases of the creative process. In essence, the quality and depth of the preparatory work often determine the success and ingenuity of the eventual creative solutions.
Top of Form
Incubation stage
After absorbing inputs, the mind processes them during the incubation stage. Here, the problem or idea stew passively. Key activities include contemplating, reflecting, pondering, and disengaging in relaxed states. "Sleeping on it" allows associations between ideas the conscious mind would miss. Incubation sets the stage for flashes of insight.
Illumination stage
The illumination stage marks the appearance of the great "Aha!" moment when novel, fruitful ideas finally emerge into consciousness. Illumination brings together various disconnected dots suddenly. Capturing these fleeting moments of inspiration and flow before they vanish again is vital.
Verification stage
The final phase entails evaluating, refining, and shaping the raw idea into applicable solutions. This involves prototyping, testing against constraints, researching feasibility, and developing a framework for implementation. The hard work of verification turns sparks into substance.
The Artistic Creative Process
What is the artistic creative process?
The artistic, creative process involves imagining, innovating and expressing novel ideas as original works of art, music, literature, performances, or cultural artefacts. It blends inspiration, skill, and work.
Models of the creative process
Various models outline the steps artistic creatives take. While iterating, standard high-level stages include preparation, incubation, illumination, product development, and completion.
Stages of the artistic creative process
Key phases artists cycle through when crafting original works include absorbing influences, gestating concepts, visualizing final results, experimenting with mediums, refining techniques, and adding finishing touches.
The role of original thinking in the artistic creative process
Since artwork depends on originality, artists prioritize imagination over logical analysis during creation. Unique thinking, free association, and reinvention drive innovation in art.
The Creative Process Report Diary (CRD)
The Creative Process Report Diary (CRD) represents a systematic methodology used by many artists and innovators to carefully document their incremental progress through the various emotional, psychological, and tactical stages that comprise their unique creative process. By regularly journaling their observations, feelings, and shifting mindsets as they journey through the phases of preparation, incubation, illumination, development, and completion inherent to all creative work, artists generate invaluable meta-insights into their strengths, optimal mental states for creativity, and customized sequences of thoughts and actions that reliably produce their best creative output. Carefully compiling these reflective CRD insights over a career provides creators with an adaptive framework for optimizing and customizing their unique creative process based on empirical patterns revealed in past successes. Like a creative roadmap, the CRD methodology grants artists, musicians, writers, and other innovators increased self-understanding and agency in deliberately nurturing their nebulous sparks of inspiration into fully realized masterworks.
Techniques for Creating Masterpieces
The art, science, and craft of creating masterpieces
Masterworks blend raw talent with learned skills, unbridled creativity with careful execution, and moments of serendipitous inspiration guided by established aesthetics and human perception principles.
The role of variable contrast in gradient light art
In luminism, varying differences by manipulating soft gradients and edges create illusions of depth and dimension that captivate viewers. The techniques demonstrate skill and science intersecting.
Tips and techniques for creating stunning landscape photographs
Impeccable timing, careful compositions, optimal lighting, high-grade gear, strategic depth of field usage, and advanced post-processing come together to produce compelling landscape photos.
The creative process behind Federico Barocci's drawings
Barocci innovatively captured human emotion and movement by fluidly blending references, memory, live models, and imagination when sketching vigorously in various mediums.
The techniques of painting
Mastering color theory, brushwork, composition, value contrast, negative space, and emphasis allows painters to creatively render lighting, textures, proportions, and atmosphere realistically or abstractly.
The Intersection of Creativity and Culture
The relationship between creativity and culture
Creativity both reinforces and challenges cultural elements. Works simultaneously reflect societal influences while pushing norms and awakening new perspectives.
The role of collaboration in the creative process
Increasingly, creators work together, blending diverse strengths and finding inspiration in new connections. Collaboration allows for tackling innovative projects.
The dance between the inner and outer worlds in the creative process
Creators translate inner abstract visions into tangible external forms audiences can interact with. Their works provide portals for sharing imaginations.
The role of dreaming and madness in the creative process
Surrealism and abstract art deliberately draw on the irrational, tapping into the creative potential of dreams, the unconscious, and psychological extremes.
The work of the artist, the visionary, and the innovator
Creatives in various disciplines all leverage imagination and mental flexibility. Artists craft artifacts, visionaries change mindsets, and innovators improve systems.
The Psychology of Creativity
The psychology of creativity
Creativity research identifies attributes like divergent thinking, idea synthesis, curiosity, intrinsic motivation, and tenacity as key drivers of innovative potential.
The connection between creativity and mental health
While madness and depression haunt the stereotype, most creatives succeed not because of trauma but despite it by channelling emotions into their work.
The role of personality traits in the creative process
Imaginative openness, risk-taking, independence, ambition, and drive to realize visions frequently characterize highly creative personalities.
The impact of the environment on creativity
Settings play a key role, inspiring atmospheres encouraging innovation while sterile spaces or overly harsh criticism stifle it.
The importance of intrinsic motivation in the creative process
Creators need freedom and autonomy, not rewards or constraints. Inner passion fuels persistence through inevitable failures on the winding road to success.
Comparison Table
| | | | |
| --- | --- | --- | --- |
| Aspect | Artists Studied | Techniques Explored | Key Insights Gained |
| Artistic Period | Renaissance (e.g., da Vinci) | Impressionism (e.g., Monet) | Different periods reveal changes in techniques and style. |
| Mediums Used | Oil painting, sketches | Oil on canvas, pastels | Understanding how the choice of medium impacts the creative process. |
| Inspiration Sources | Nature, religion, science | Everyday life, light | The influence of external factors on artistic creation. |
| Color Palette | Earthy tones, rich colors | Bright, vibrant colors | How color choices reflect the artist's vision and emotions. |
| Brushwork | Detailed and precise | Loose and expressive | The role of brushwork in conveying emotion and narrative. |
| Composition | Symmetry and balance | Play of light and shadow | The impact of composition on the viewer's experience. |
| Innovation | Invention of new techniques | Breaking from tradition | The importance of pushing boundaries in the creative process. |
| Influence on Art | Shaped future generations | Led to new movements | How these artists influenced the course of art history. |
| Interpretation | Multiple interpretations | Evokes personal responses | The subjectivity of art and its ability to resonate differently with viewers. |
| Legacy | Enduring masterpieces | Shifting artistic paradigms | How the creative process contributes to an artist's lasting legacy. |
Conclusion
Understanding the stages creatives undergo, from absorbing influences to illuminating new ideas to fashioning novel works, provides insight into imagination's mysteries. While creativity depends partly on innate gifts, dedication to mastering skills and techniques allows channeling such raw potential into legendary paintings, symphonies, poems, or inventions that shape civilization. With an environment supporting fearless originality and focus facilitating flow, iconic geniuses and everyday innovators can learn to reliably produce extraordinary works by following creativity's enthralling process.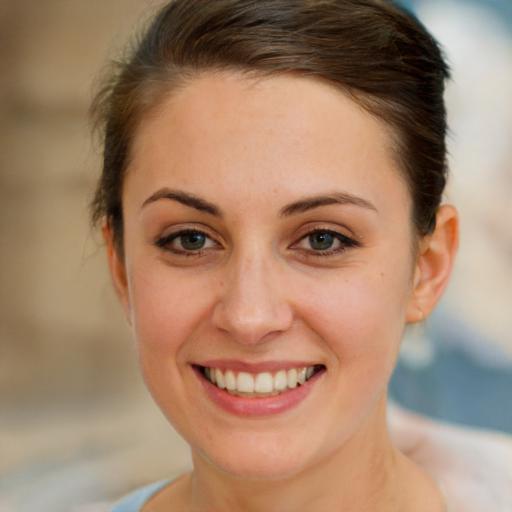 Jaida Hauschildt is a contemporary artist known for her captivating and thought-provoking works of art. With a background in fine arts and a passion for exploring the intersection of traditional and modern artistic techniques, Jaida brings a unique perspective to visual art.