The Basics of Color Theory
What is color theory?
Color theory, in essence, is a comprehensive study of how colors interact, blend, and affect our perception in the realm of visual arts and design. Beyond merely exploring color mixtures, it delves into the intricate relationships between different hues, shades, and tones, uncovering the psychological and emotional responses they evoke in viewers.
This multifaceted discipline delves deep into the mechanics of color, addressing concepts like color harmony, contrast, and temperature. It also explores the symbolic and cultural meanings associated with various colors, recognizing that color choices can convey messages, moods, and cultural significance.
Color theory is pivotal in various creative fields, from painting and graphic design to interior decorating and fashion design. It guides artists and designers in making informed decisions about color palettes, ensuring that their choices not only aesthetically please the eye but also effectively communicate the intended message or evoke the desired emotions. Whether it's crafting a visually striking advertisement, composing a captivating painting, or designing an inviting living space, color theory serves as a powerful tool for visual communicators and creators to harness the language of color to its full potential.
The color wheel and its components
The color wheel is a visual guide to understanding the complex interplay of colors in the spectrum. It is a valuable tool for artists, designers, and anyone interested in harnessing the emotional and aesthetic power of color. This wheel is typically divided into primary colors, which form the foundation for all other colors, and secondary colors, which result from mixing two primary colors. Additionally, there are tertiary colors, created by combining a primary color with a neighboring secondary color.
One of the key insights the color wheel offers is the concept of complementary colors. These are pairs of colors that sit directly opposite each other on the wheel. Complementary colors have a unique and striking relationship; when placed side by side, they intensify each other and create a visually stimulating contrast. This contrast is frequently used in design and art to create impactful compositions and grab the viewer's attention. Understanding the color wheel and the dynamics, it represents empowers creators to make deliberate and effective color choices in their work, unlocking the full expressive potential of the spectrum.
Top of Form
The difference between additive and subtractive color models
Additive and subtractive color models represent two fundamental approaches to understanding how colors are created and perceived. Additive color, often utilized in digital displays and visual media, begins with a base of black and adds different wavelengths of light to produce a spectrum of colors. This model is based on combining the primary colors of light: red, green, and blue (RGB). By varying the intensity of these three primary colors, a wide range of hues can be generated. Additive color is highly versatile and is the basis for the vibrant and dynamic colors we see on screens and in stage lighting.
On the other hand, subtractive color, commonly employed in traditional art and color printing, starts with a white background and utilizes pigments or filters to selectively absorb or subtract certain wavelengths of light from incident white light. The primary colors in the subtractive model are cyan, magenta, and yellow (CMY), and they are combined in various proportions to create a diverse palette. Subtractive color is essential for producing printed materials and artworks where the colors are absorbed or subtracted from the white surface, resulting in the colors we perceive. Understanding these two color models is crucial for artists, designers, and anyone working with color, as they form the basis for color theory and application across various mediums.
The role of color in art and design
Colour choice in art plays a multifaceted role, extending beyond mere aesthetics. It significantly influences the overall composition of a piece, dictating how elements are arranged and balanced within the artwork. Moreover, colors can guide the viewer's gaze, leading them through the narrative or focal points of the piece. The selection of colors is a language conveying a wide spectrum of emotions and moods, from the tranquillity of cool blues to the vibrancy of warm reds. In some cases, such as in the abstract art movement, color becomes the genre's defining characteristic, exemplifying how color can transcend traditional artistic boundaries and serve as a primary mode of expression.
The psychology of color
Colors carry cultural associations, symbolism, and psychological effects. Warm hues feel active, cool shades calm. Bright colors think fun. Dark hues are serious. Context impacts meanings.
Color Palettes and Their Meanings
Introduction to color palettes
Color palettes are selected combinations of colors used in artworks, designs, media, and environments based on visual harmony and symbolic meanings.
The importance of color harmony
Harmonic color palettes leverage colors that are situated near the color wheel. This deliberate selection of neighboring hues fosters a sense of visual harmony and cohesion in the overall design. It often evokes feelings of balance and serenity, making it an excellent choice for creating aesthetically pleasing and calming environments. The close relationship between these colors allows for a seamless blend, reducing the potential for clashing or discordant visual elements. As a result, harmonic color palettes are frequently employed in art, interior design, and graphic design to create visually pleasing and emotionally harmonious compositions.
The different types of color palettes
Palettes include monochromatic, analogous, complementary, triadic, warm, cool, bright, muted, primary, pastel, earth tone, and retro color schemes.
How to choose a color palette
Consider symbolic meanings, desired emotions, use context, target audience, aesthetics, accessibility, nature parallels, variety, and cultural associations.
The meaning behind different color palettes
Colors carry psychological and cultural symbolism. Red connotes passion, green naturalness, blue professionalism, and brown earthiness across contexts.
The Impact of Color on User Experience
The role of color in user experience design
Color choices in interfaces impact aesthetics, brand expression, visual hierarchy, information organization, accessible experiences, and intuitive navigation.
The importance of accessibility in color choices
Designers must ensure color combinations provide sufficient contrast for users with visual impairments. Simple palettes aid usability.
The impact of color on emotions and behavior
Colors unconsciously trigger psychological reactions and guide visual focus. Warm palettes feel inviting, and cool palettes are more professional.
The use of color in branding and marketing
Unique, recognizable color palettes help companies establish a visual identity. Colors elicit desirable associations that allure customers.
The future of color in user experience design
Adaptive palettes catering to user context, accessibility, and preferences may become more prevalent as personalization grows.
Creating Harmonious Color Palettes
The principles of color harmony
Harmonic palettes utilize colors located together on the color wheel that share familiar tones. This creates pleasant unity visually.
The use of color schemes in design
Monochromatic, complementary, analogous, and triadic schemes provide formulas for harmonious palettes by combining related colors.
The role of contrast in color palettes
Balancing highly contrasting tones with lower-contrast hues creates visual interest. Too much contrast causes discord.
The impact of color saturation and brightness
Varying color vividness and lightness adds depth. Using mostly low saturation hues or shades reduces visual stimulation.
Tips for creating harmonious color palettes
Start with one dominant hue. Select additional colors close on the color wheel. Add contrasting tones. Include a variety of saturations.
Color Palettes in Action
Examples of color palettes in branding and marketing
McDonald's red and yellow, Netflix's red and black, and Ikea's blue and yellow show the power of signature color palettes.
The use of color palettes in web design
Websites often have a primary color for headings, secondary for backgrounds, and accent colors for call-to-action buttons.
The impact of color palettes on user engagement
Research shows users make snap judgments on websites in milliseconds based partly on color schemes.
Case studies of successful color palettes
Top companies like Apple, Google, and Coca-Cola finely tune colors to balance professionalism, fun, and brand recognition.
A table comparing different color palettes and their meanings
Color Palette
Primary Colors
Meanings and Associations
Warm Palette
Red, Orange, Yellow
– Energy and passion
– Warmth and comfort
– Action and enthusiasm
Cool Palette
Blue, Green, Purple
– Calmness and relaxation
– Trust and serenity
– Creativity and introspection
Earth Tones
Brown, Beige, Olive
– Nature and organic
– Stability and reliability
– Warmth and simplicity
Monochromatic
Shades of a Single Color
– Focus and simplicity
– Elegance and harmony
– Emphasis on one mood or feeling
Pastel Palette
Soft Tints of Colors
– Softness and innocence
– Delicacy and subtlety
– Youthful and gentle
Vibrant Palette
Bright and Bold Colors
– High energy and excitement
– Attention-grabbing
– Bold and dynamic
Neon Palette
Intense Neon Colors
– Futuristic and modern
– Attention-seeking
– Electrifying and unconventional
Black and White
Monochrome, No Color
– Contrast and simplicity
– Timelessness and elegance
– Balance and sophistication
Conclusion
Color theory provides indispensable guidance about mixtures and relationships between hues and their psychological effects, empowering impactful color selection. Carefully constructed palettes united by harmonious colors produce aesthetically pleasing results. However, context also shapes meanings. Designers must look beyond formulas to choose colors supporting accessibility, branding goals, and strategic associations. With thoughtfulness guiding artistic intuition, color wields immense influence over attention, emotions, and human experiences.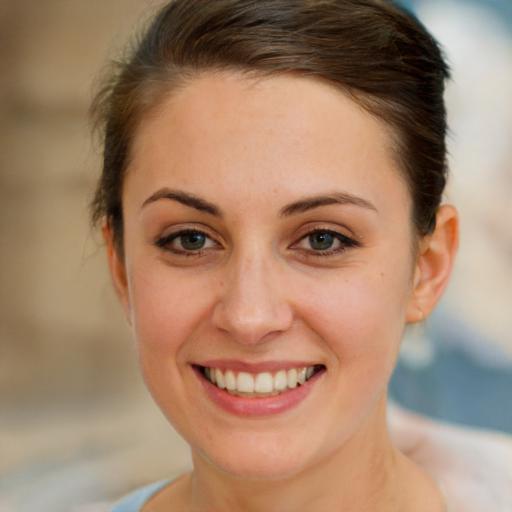 Jaida Hauschildt is a contemporary artist known for her captivating and thought-provoking works of art. With a background in fine arts and a passion for exploring the intersection of traditional and modern artistic techniques, Jaida brings a unique perspective to visual art.